Release Date: 13 March
Chal Mera Putt 2 is sequel of hit movie Chal Mera Putt released on 26 July 2019
Movie stars Amrinder Gill, Simi Chahal, Gurshabad, Hardeep gill among others.
Chal Mera Putt franchise is known for collaborating with Pakistani artists. Like first part, second part also features highly talented artists Iftikhar Thakur, Akram Udaas and Nasir Chinyoti. Further Garry Sandhu will be seen in this movie along with few other artists from Pakistan.
Movie is set in London, U.K and is directed by Janjot Singh. Chal Mera Putt 2 is presented by Rythm Boyz entertainment and releases on 13 March 2020
Rating: 4 Stars ⭐️ ⭐️ ⭐️ ⭐️
Chal Mera Putt Franchise is collaboration of Punjabi artists from Pakistan and India. Spontaneity and sync between artists are commendable. Sequentially one punch is followed by another punch taking comical sequence to another level followed by eliciting screenplay done by Rakesh Dhawan who has also written story of this film.
It becomes difficult to handle such talented artists on same frame which we believe director of film, Janjot singh did commendable job. Some of scenes for sure would be watched on repeat. Overall this is well executed project, not to be compared with first installment.
Chal Mera Putt 2 is much needed comical break in 2020, carries on with same charm and en-amour as its first installment only to be multiplied with new additions. Continue Reading
Click here to read complete review of Chal Mera Putt 2
BoxOffice Updates
Received good start at India Boxoffice, better than hindi released Angrezi Medium despite effects of CoronaVirus and advisories. Expected collections of 80-90 lakhs nett.
Overseas, did commendable and exceptional business.
Australia -> Highest gross of 2019-2020
New Zealand -> Biggest First Day collection
As in first part, second installment also revolves around story of Illegal immigrants with new twist and tales. Pivotal roles played by Hardeep Gill, Gurshabad and Amrinder Gill. Rakesh Dhawan has written story along with dialogues and screenplay.
Click here to Read complete trailer review/details.
Youtube Link: https://youtu.be/N1l670JGSlo
Title Song
Youtube Link: https://youtu.be/sLCTaFW-NfU
Singer : Amrinder Gill, Gurshabad
Lyrics : Satta Vairowalia
Music : Dr Zeus
Majhe Wal Da
Youtube Link: https://youtu.be/pROKOcIy-aM
Singer: Amrinder Gill, Nimrat Khaira
Lyrics: Laddi Chahal
Music: Desi Crew
Youtube Link: https://youtu.be/mtED28nkCfA
Vocals: Amrinder Gill, Gurshabad
Lyrics: Satta Vairowalia
Music: Dr Zeus
Youtube Link: https://youtu.be/-WVW07U5oXM
Singer: Gurshabad
Lyrics: Satta Vairowalia
Music : Dr Zeus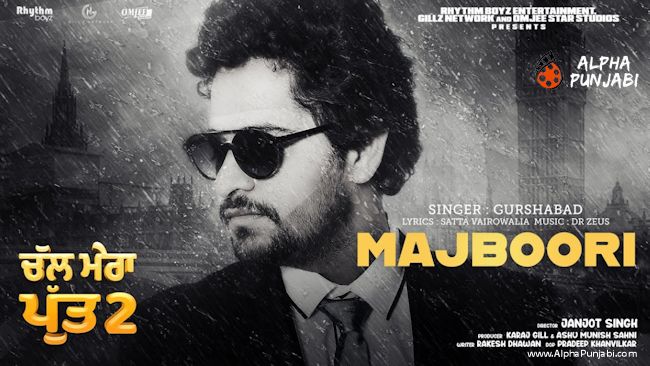 Film Credits
Cast: Amrinder Gill, Garry Sandhu, Simi Chahal, Iftikhar Thakur, Nasir Chinyoti, Akram Udas, Zafri Khan, Hardeep Gill, Gurshabad, Ruby Anum, Nirmal Rishi
Story And Dialogue: Rakesh Dhawan
Screenplay: Rakesh Dhawan, Sunil Dhawan
D.O.P.: Pradeep Khanvilkar
Music: Dr Zeus
Backgrounder Score: Gurcharan Singh
Studio: Ryhtm Boyz, Gillz Network, Omjee Star Studios, Phantasy Films
Stay tuned and follow AlphaPunjabi.com for complete coverage of Chal Mera Putt 2 and other punjabi movies, songs and more